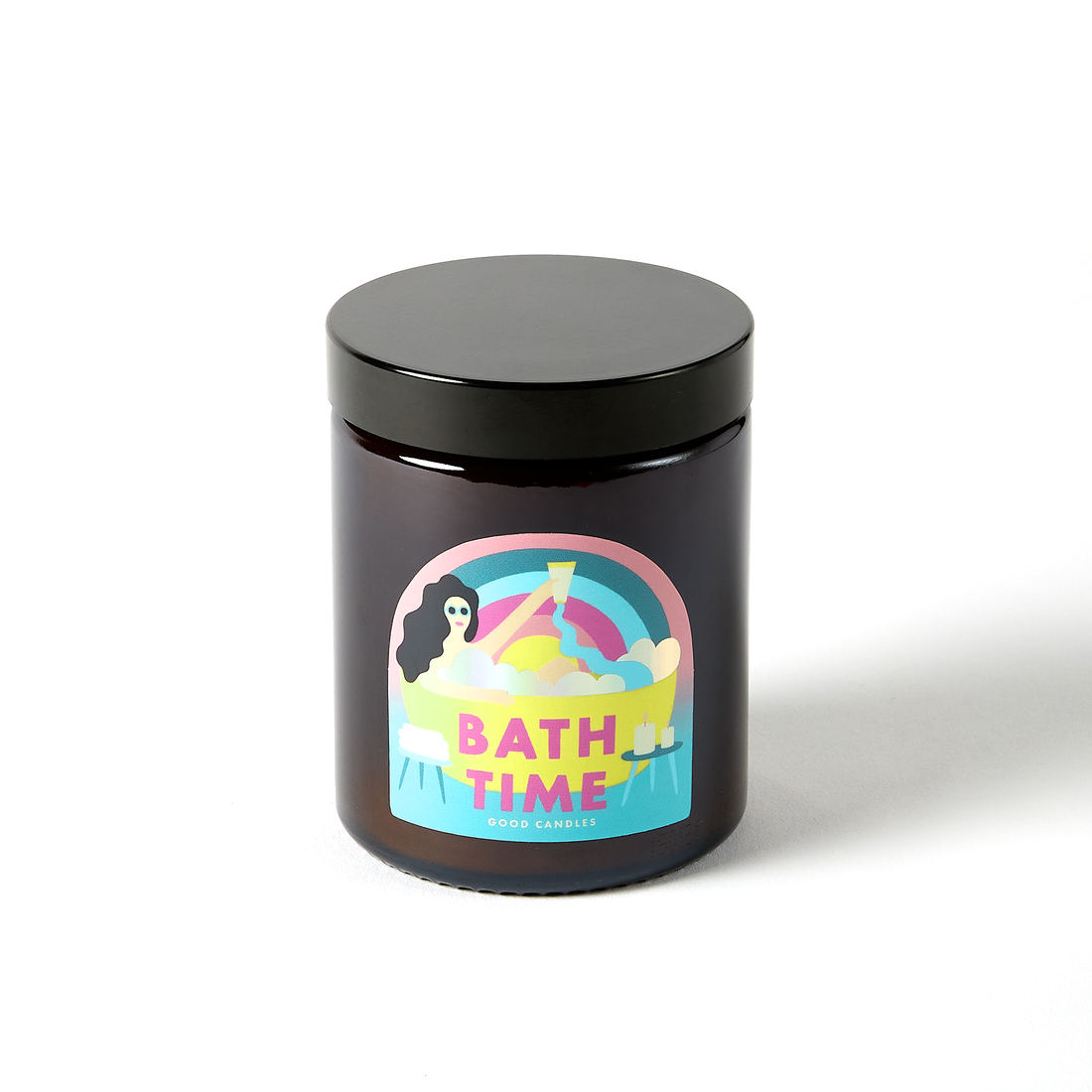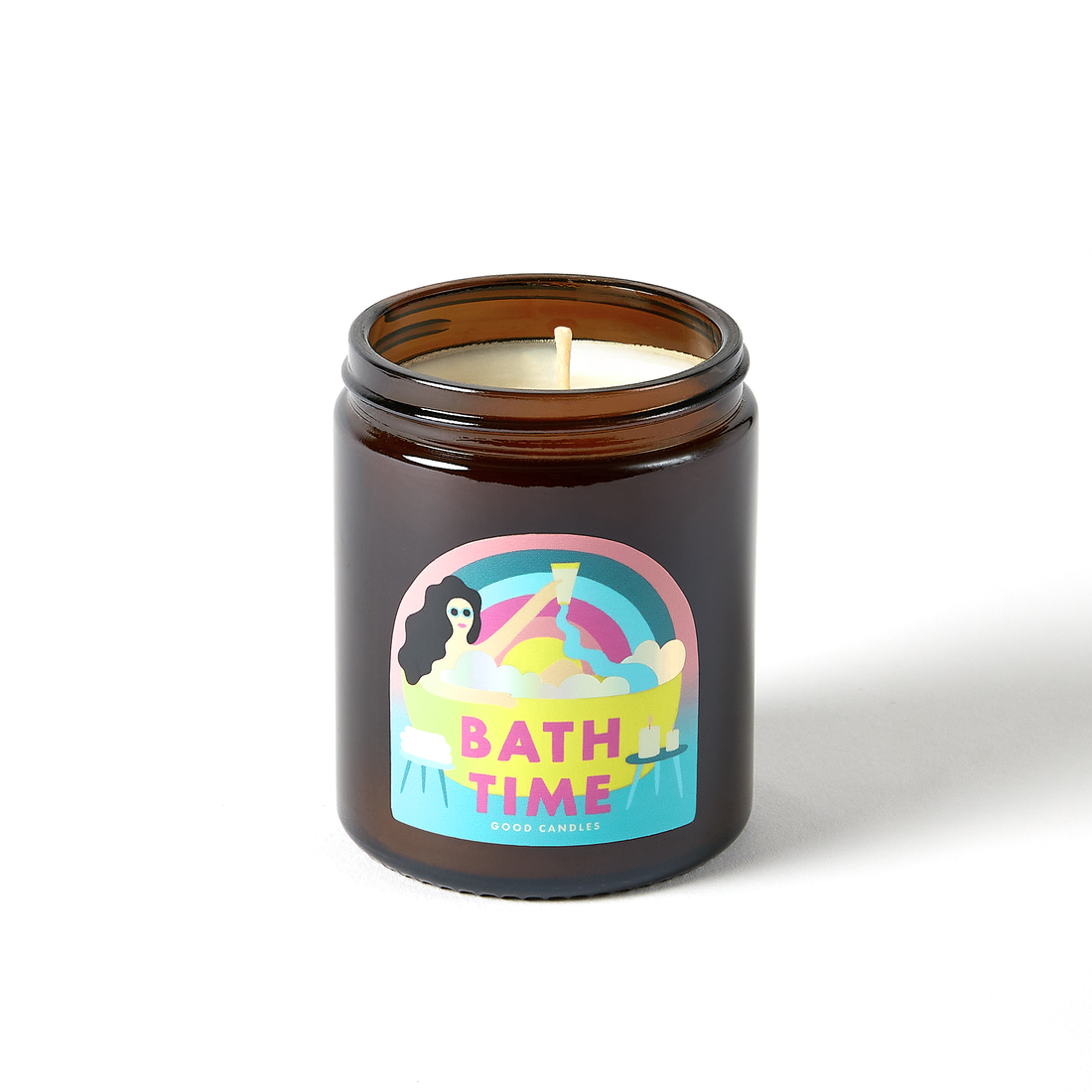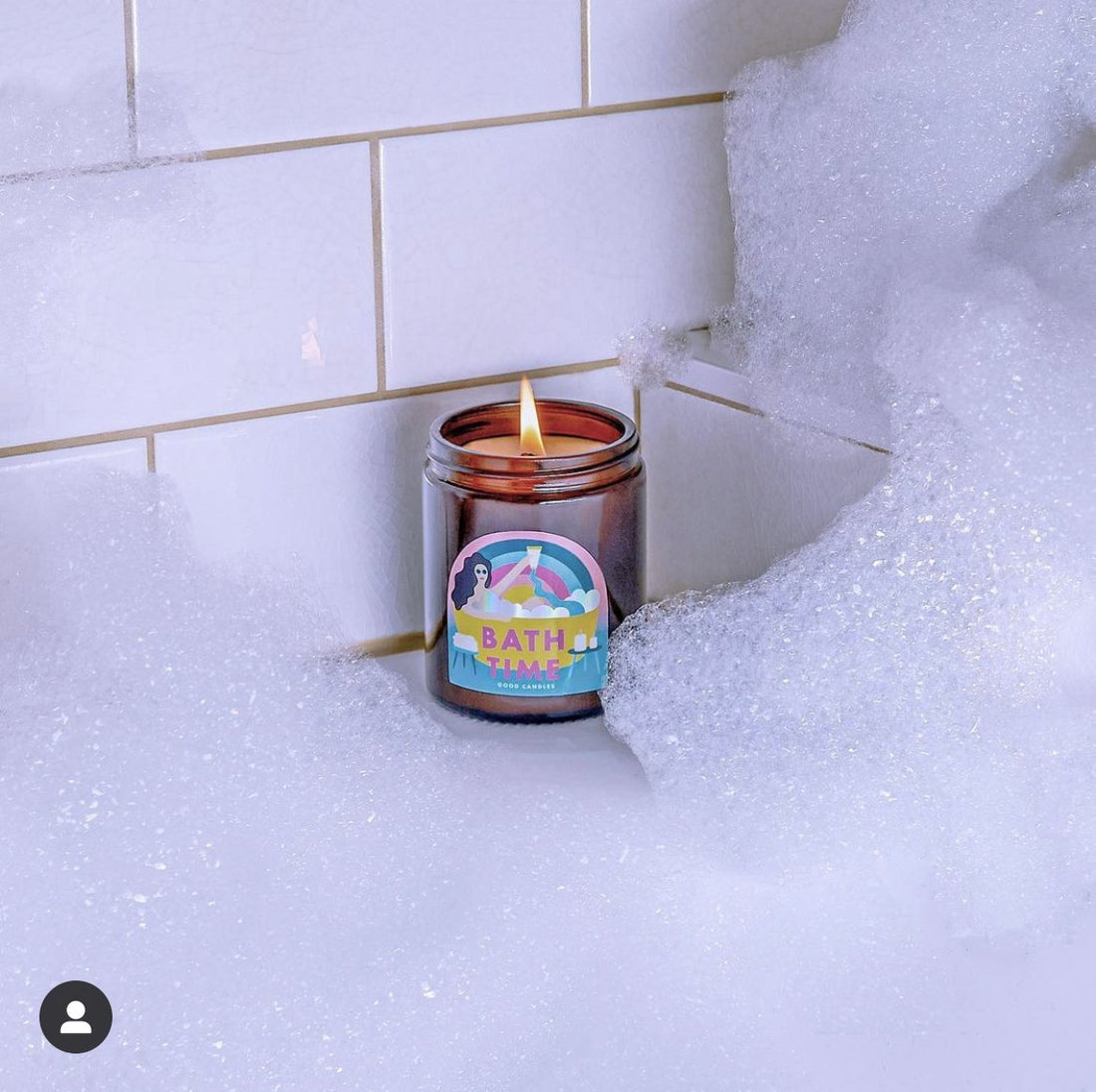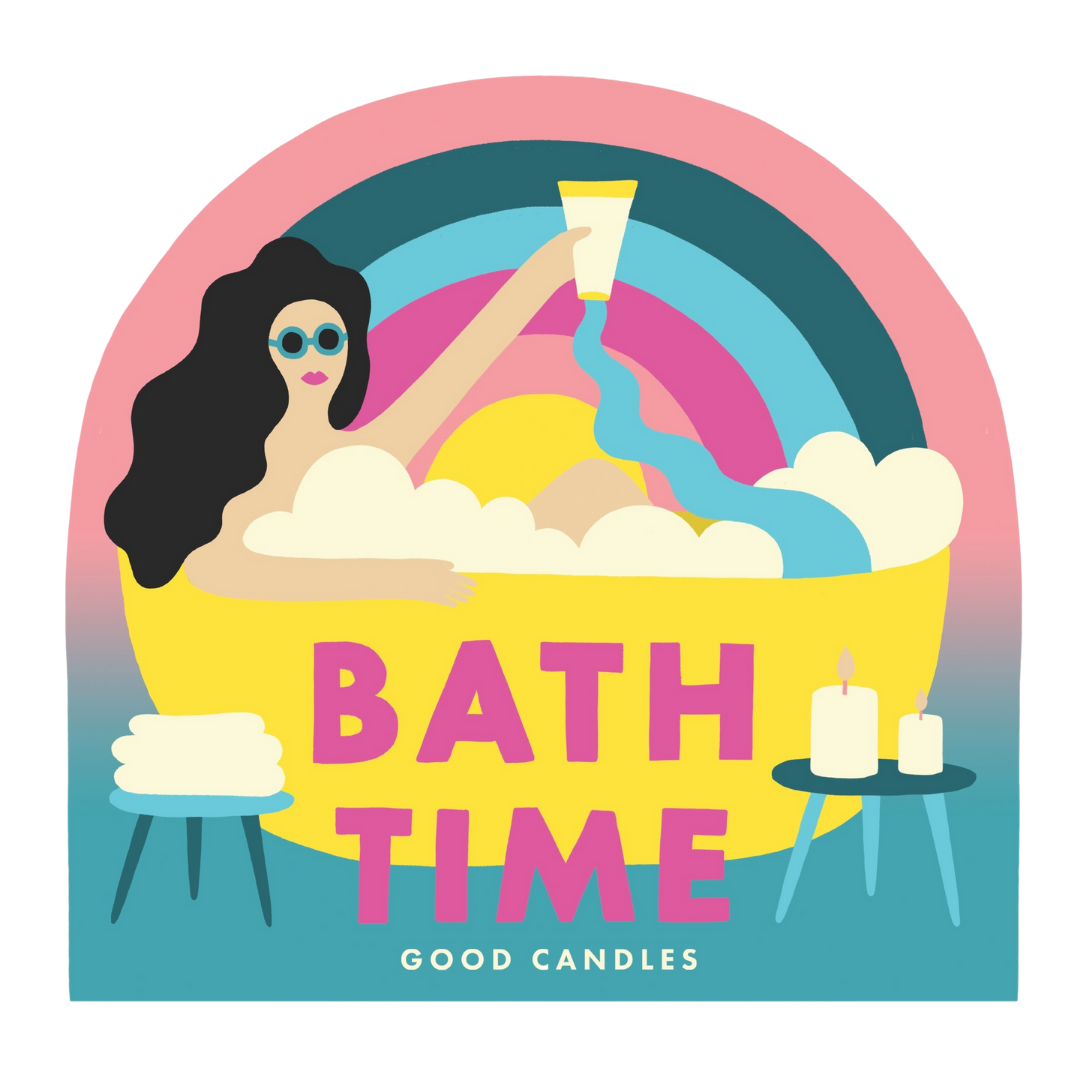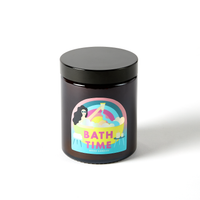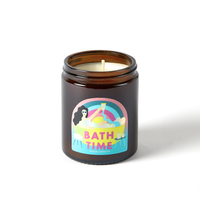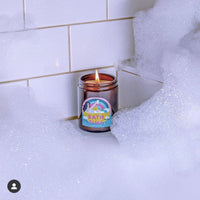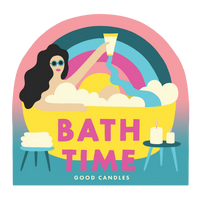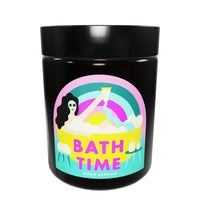 Bath Time Scented Travel Candle
A candle to celebrate bath time with, the most luxurious moment. Uninterrupted, luxurious and indulgent. The best bath candle.
For this we wanted to capture that smell of a fancy bath in a fancy hotel and as with all our candles, we have a good cause. This one will donate 10% of sales (sales not profit!) to The Hygiene Bank for every single candle purchased.
THB believe (rightfully) that basic hygiene is not a privilege and help provide essential products for people all around the UK less fortunate than ourselves.
Why The Hygiene Bank
Imagine not being able to brush your teeth, imagine not being clean, imagine being worried that you can't afford sanitary products. It ruins your confidence and in turn removes you from society.
Why is this important to me? When I was growing up there was a short period of time when my family had no money. I was becoming a teenager and needed deodorant but was scared to ask my mum for some because I knew we didn't have cash. I still remember that. It sticks with you.
I went on to use far too much Lynx like every boy did in the 90's so I turned out ok but this is our opportunity to change that for some people in the future.
Scent Notes
Water, bubbles, ozone, blackcurrant leaf, neroli and lavender.
An aquatic blend that conjures the idea of bubbles, relaxation, water and fresh air. It's a complex scent that is unusual and contemporary whilst still giving the core impression of deep relaxation and self care.

The perfect bath candle.
The Scent Brief
This is about bath time. In-fact it is called Bath Time.
It's Sunday night, the house is quiet and the hangover from Saturday has subsided.
A bath is run. It's deep and it's a damn good bath tub.
The bath is full with bubbles and you are surrounded by all the nonsense that a bath requires like exfoliant, hair masque, candles, a glass of red wine. 
It smells hot in the room from the steam. 
Think fancy hotel with amazing body lotion (FANCY BRAND REMOVED SO WE DON'T GET SUED)
It is the most luxurious hour of the week as you get your head ready for a mad week of work.
Fluffy towels, clean sheets, good sleep. 
About The Hygiene Bank
We challenge injustice: It's not right that anyone should experience hygiene poverty. We take action by raising awareness to drive meaningful change.
We foster wellbeing: Everyone deserves to be able to care for themselves and their families. We know access to hygiene products is key to anyone's health and wellbeing.
We are compassionate: We stand alongside those in crisis. Our purpose is to ensure no one is held back from participating in society because of hygiene poverty.
We are community: We believe in building stronger, resilient communities by working together to shape a more just society.
This is our opportunity. 
You can read more here https://thehygienebank.com/
Bath Time Playlist
Candle care and safety is the serious thing on this website. If you take care of your candle it will smell better, it will also last longer and will fill your house with good vibes.
If you take good care of it everything will be better and it will also be safe to burn. We're all grown ups but let's be clear, you are setting fire to something in your home and that requires a bit of common sense.
Make Candles Great Again
Trim the wick - if you don't the flame will be massive, the candle will burn badly and will be unsafe. Why would you not do this? Go find those scissors. You wanna go to 5mm if you can (that's quite small)Trimmed the wick? Bravo. This should prevent smoke and residue.Is your wick in the middle? Yeah weird huh, sometimes when you burn a candle the wick can shift over a bit. Keep an eye on this one.
Burn Time - first time? You want to make sure you have 2 hours to let the melt pool reach all the way round the candle. Super important on the first burn to prevent those holes you see in candles (we call this tunnelling).There are full safety instructions on the box and candle but some really obvious ones we want to call out.
Never leave candles unattended
Don't leave them by an open window or a draft
Don't burn a candle right next to another candle. The glass can get incredibly hot if you do this and this is when cracks happen.
Don't burn candles right down to the bottom of the vessel.
Our large candles will last 40-50 hours and the travel candles 20-25 hours so don't panic. That last bit left in the glass is ok to leave.
You can find out more here on candle safety.
https://www.fireservice.co.uk/safety/candles/
http://www.britishcandles.org/?safety
All our candles are made using sustainably sourced soy wax. Our packaging is recyclable and even (most) of the stickers we use are also biodegradable despite their shiny appearance.
This full size candle will provide good times for over 45 hours. Travel Candles will burn for 20-25 hours Check out our playlists designed for each candle that should last the distance and bring some good vibes.
Perfect for evenings, lounges, presents and generally making your home smell of good times.
We also offer gift wrapping and a gift note option if your sending to a loved one.