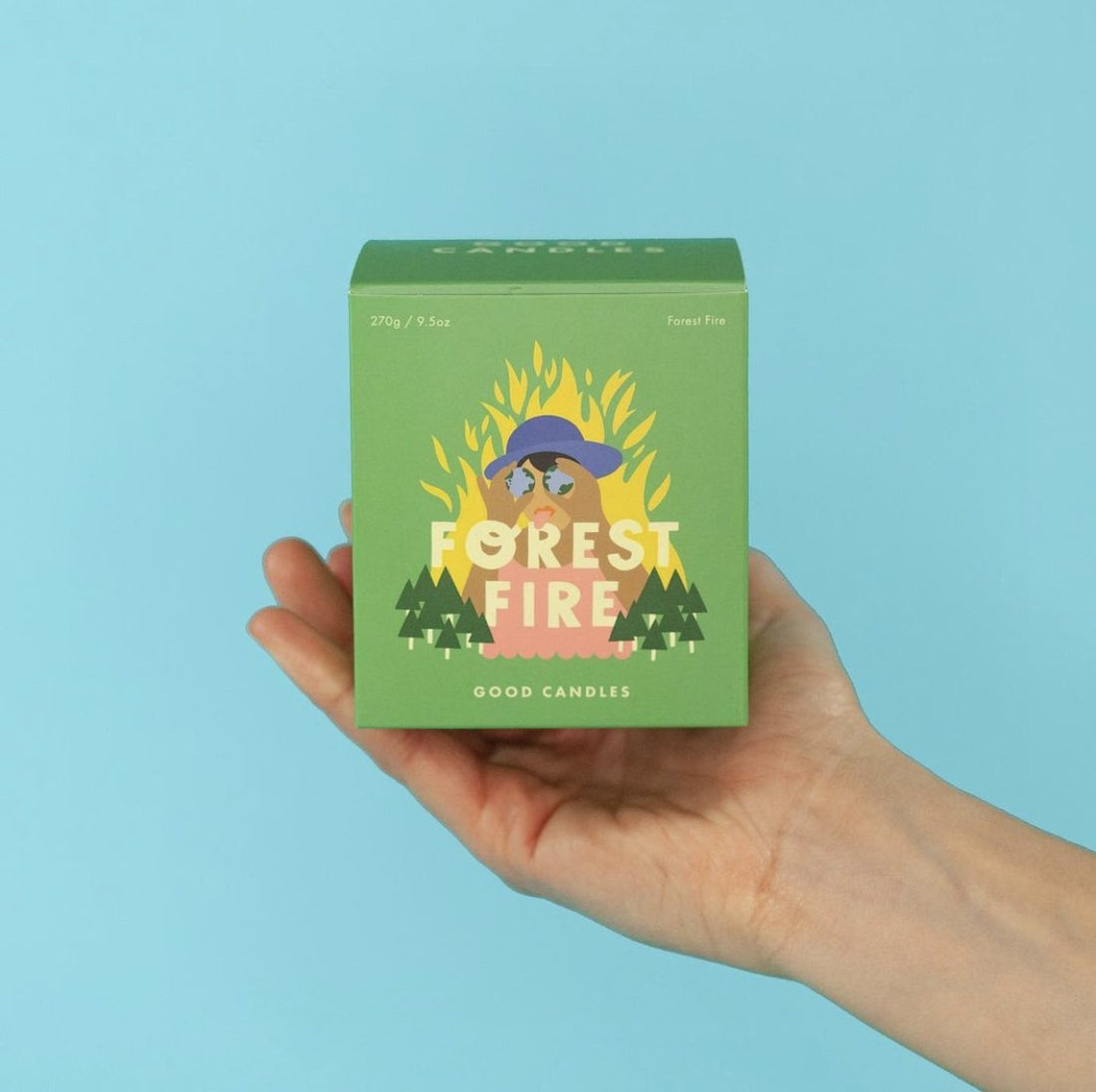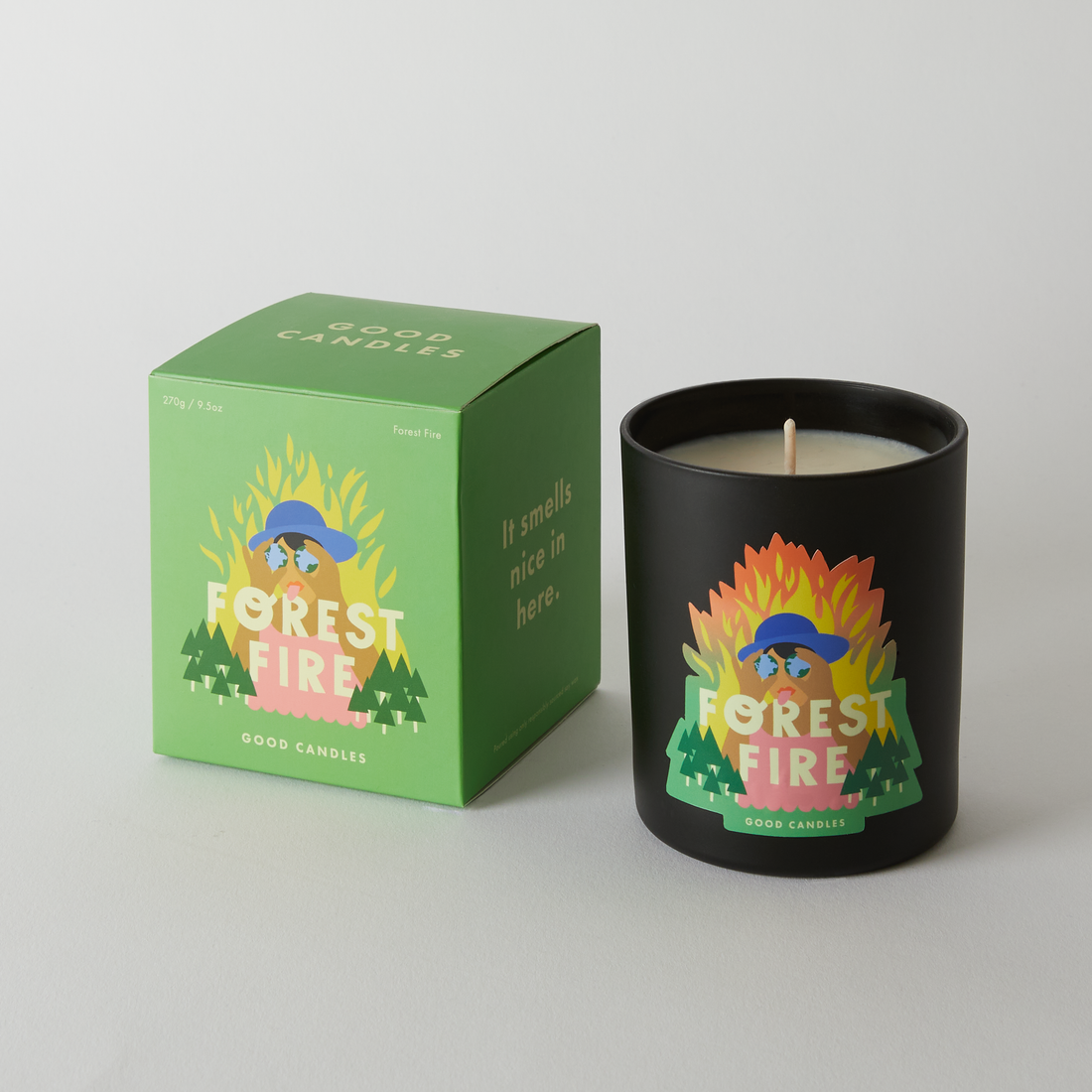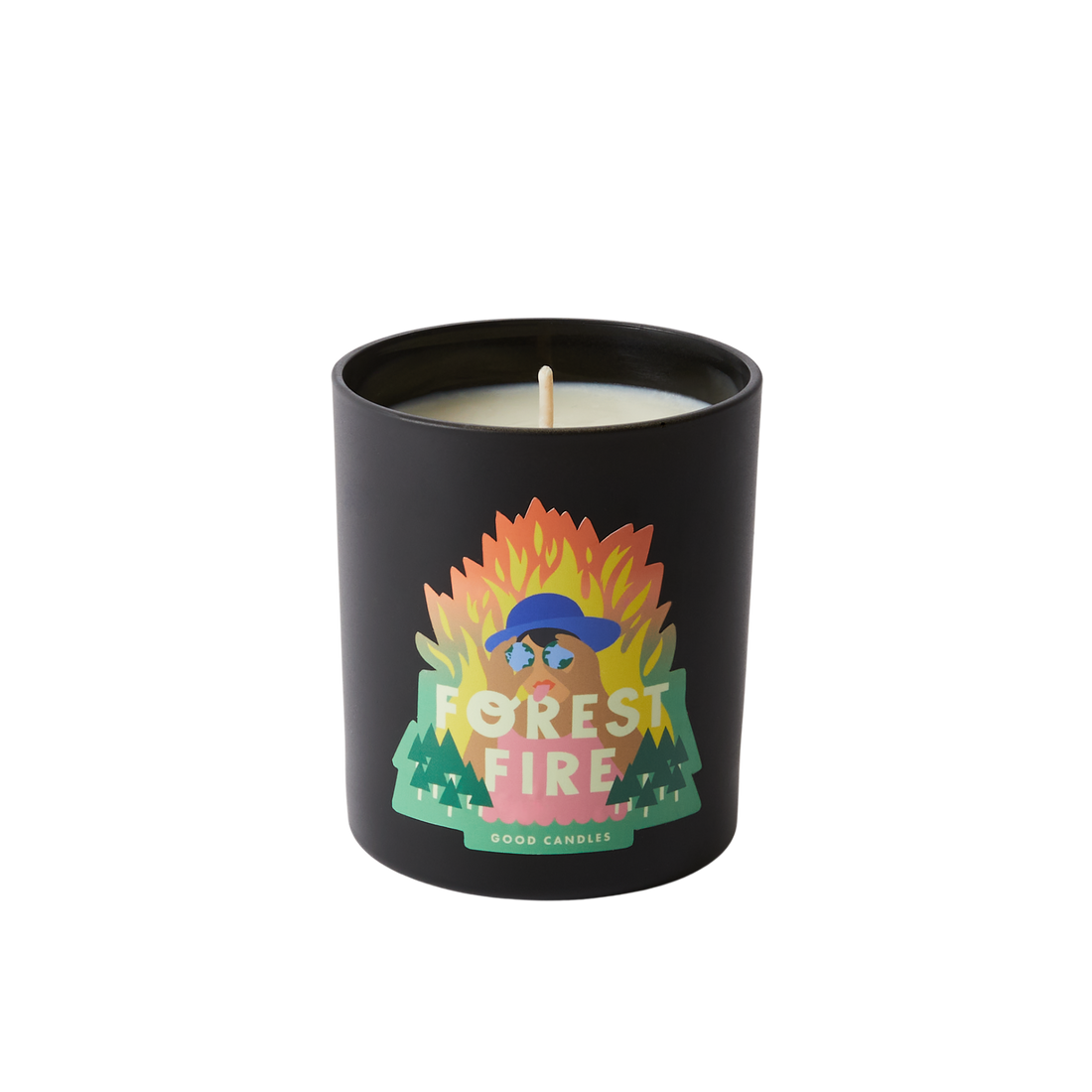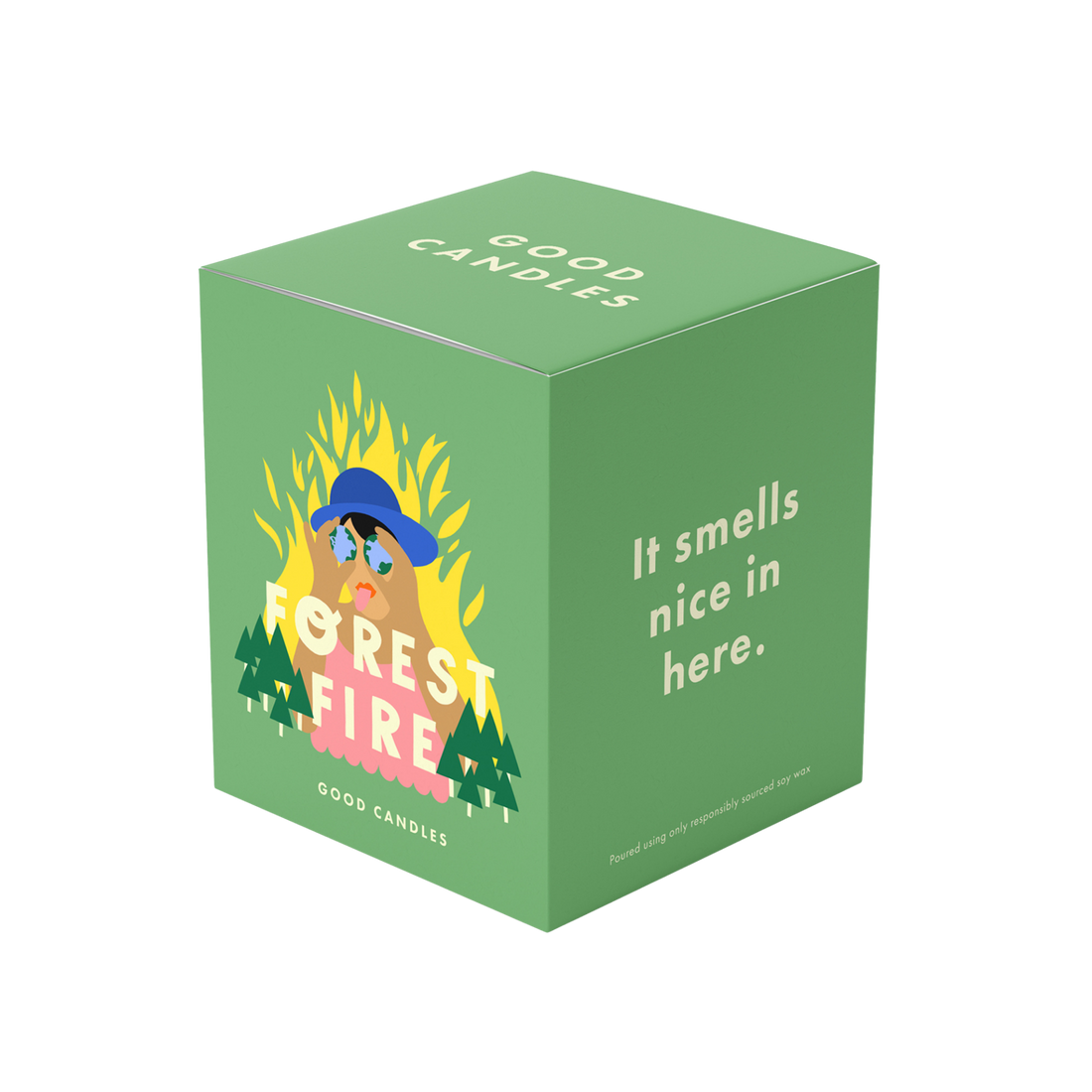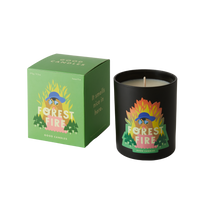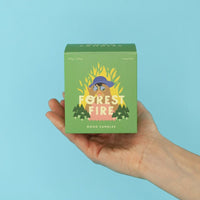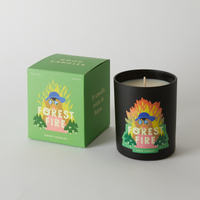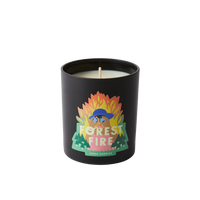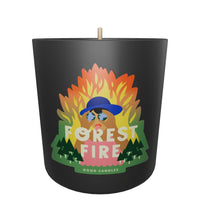 Forest Fire Scented Candle Black Glass
Our first candle and a special one too. The nostalgia of camp fires and late nights at festivals combined with a note of whisky. It makes you feel safe, it's familiar. Scroll down for the full scent story. This fire candle will bring good vibes home.

Quite a name right? Yeah. We need to talk about this more so we're provoking this conversation with this candle. 
For every single purchase we will fund the planting of twenty new trees in Madagascar with Ecologi. These will be planted by Eden Projects and you can see our forest right here and here.
About Ecologi
Our collective home is in the process of being turned totally upside down which is leading to strife for almost all life on Earth.
We know it's preventable. And we know it's not going to save itself.
So, it is up to us to solve it. But what levers can we pull? Reducing our carbon footprint is entirely necessary, but the transition of change is far slower than the time we have remaining.
The tools that we associate with fighting climate change are inadequate. What if that changed and the billions of us who care became empowered?
There are enough climate solutions that are out there right now, that if we supported them, it'd undo 30 years of carbon damage by avoiding 1,500 billion tonnes of CO2.
This is our opportunity. 
Forest Fire Playlist
Candle care and safety is the serious thing on this website. If you take care of your candle it will smell better, it will also last longer and will fill your house with good vibes.
If you take good care of it everything will be better and it will also be safe to burn. We're all grown ups but let's be clear, you are setting fire to something in your home and that requires a bit of common sense.
Make Candles Great Again
Trim the wick - if you don't the flame will be massive, the candle will burn badly and will be unsafe. Why would you not do this? Go find those scissors. You wanna go to 5mm if you can (that's quite small)Trimmed the wick? Bravo. This should prevent smoke and residue.Is your wick in the middle? Yeah weird huh, sometimes when you burn a candle the wick can shift over a bit. Keep an eye on this one.
Burn Time - first time? You want to make sure you have 2 hours to let the melt pool reach all the way round the candle. Super important on the first burn to prevent those holes you see in candles (we call this tunnelling).There are full safety instructions on the box and candle but some really obvious ones we want to call out.
Never leave candles unattended
Don't leave them by an open window or a draft
Don't burn a candle right next to another candle. The glass can get incredibly hot if you do this and this is when cracks happen.
Don't burn candles right down to the bottom of the vessel.
Our large candles will last 40-50 hours and the travel candles 20-25 hours so don't panic. That last bit left in the glass is ok to leave.
You can find out more here on candle safety.
https://www.fireservice.co.uk/safety/candles/
http://www.britishcandles.org/?safety
All our candles are made using sustainably sourced soy wax. Our packaging is recyclable and even (most) of the stickers we use are also biodegradable despite their shiny appearance.
This full size candle will provide good times for over 45 hours. Travel Candles will burn for 20-25 hours Check out our playlists designed for each candle that should last the distance and bring some good vibes.
Perfect for evenings, lounges, presents and generally making your home smell of good times.
We also offer gift wrapping and a gift note option if your sending to a loved one.