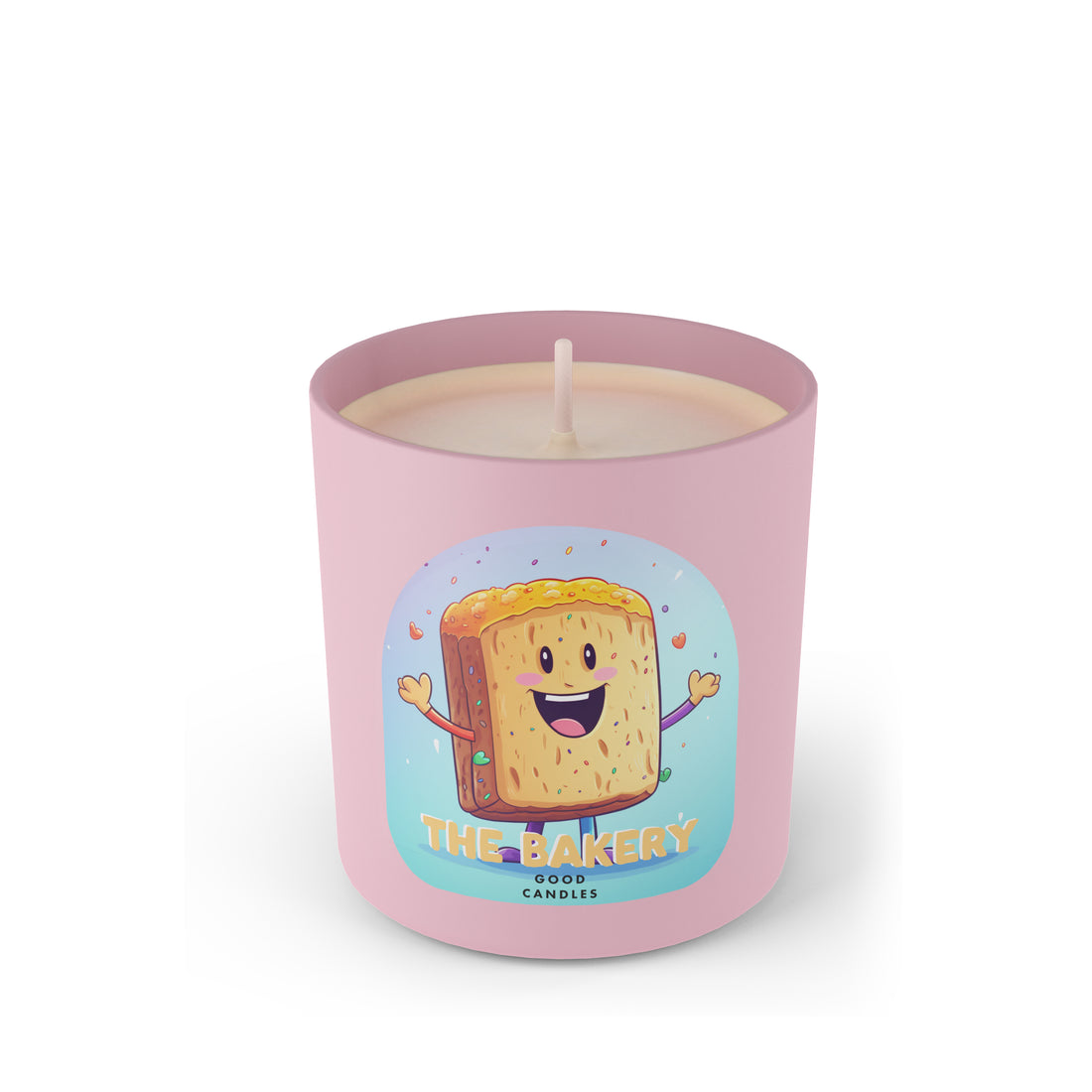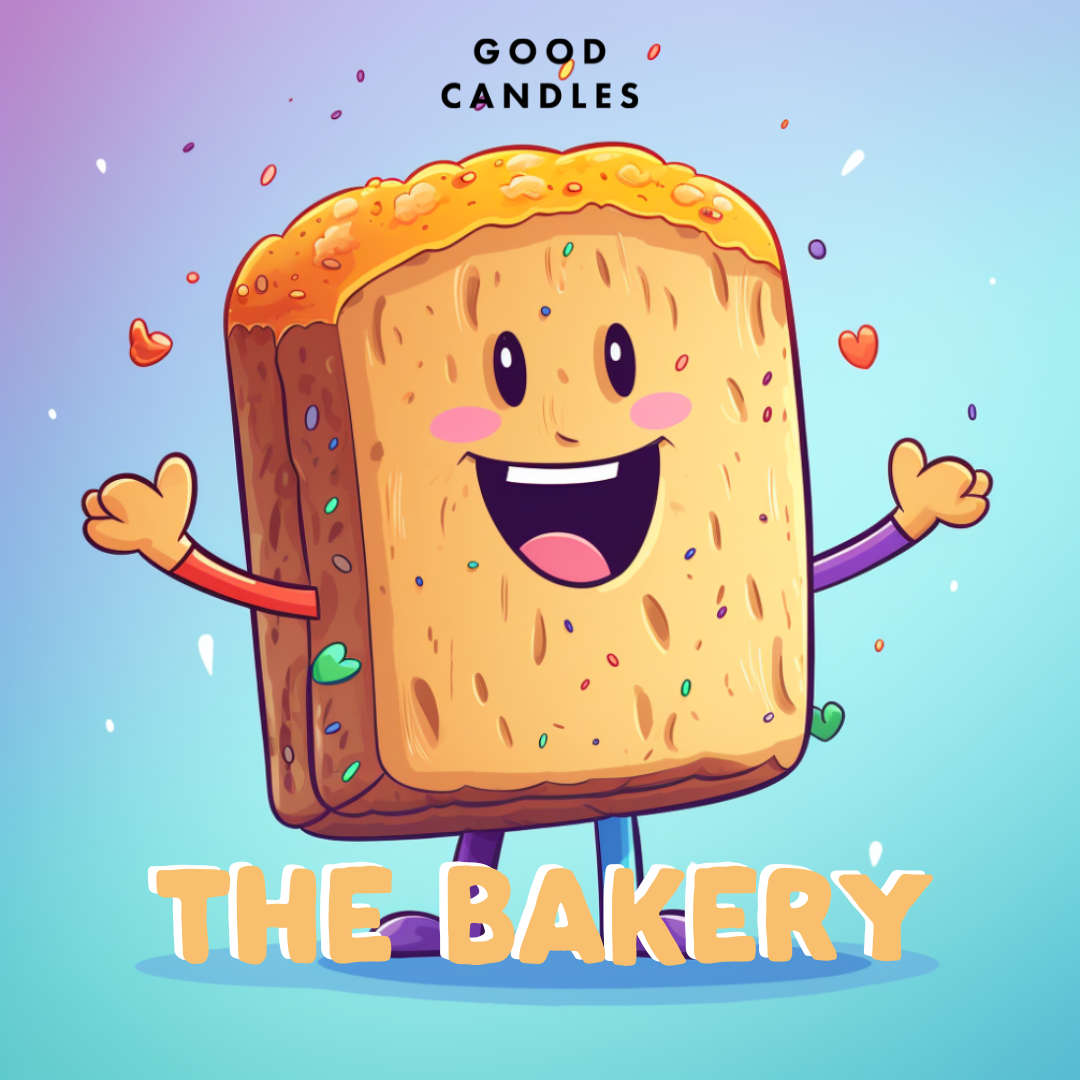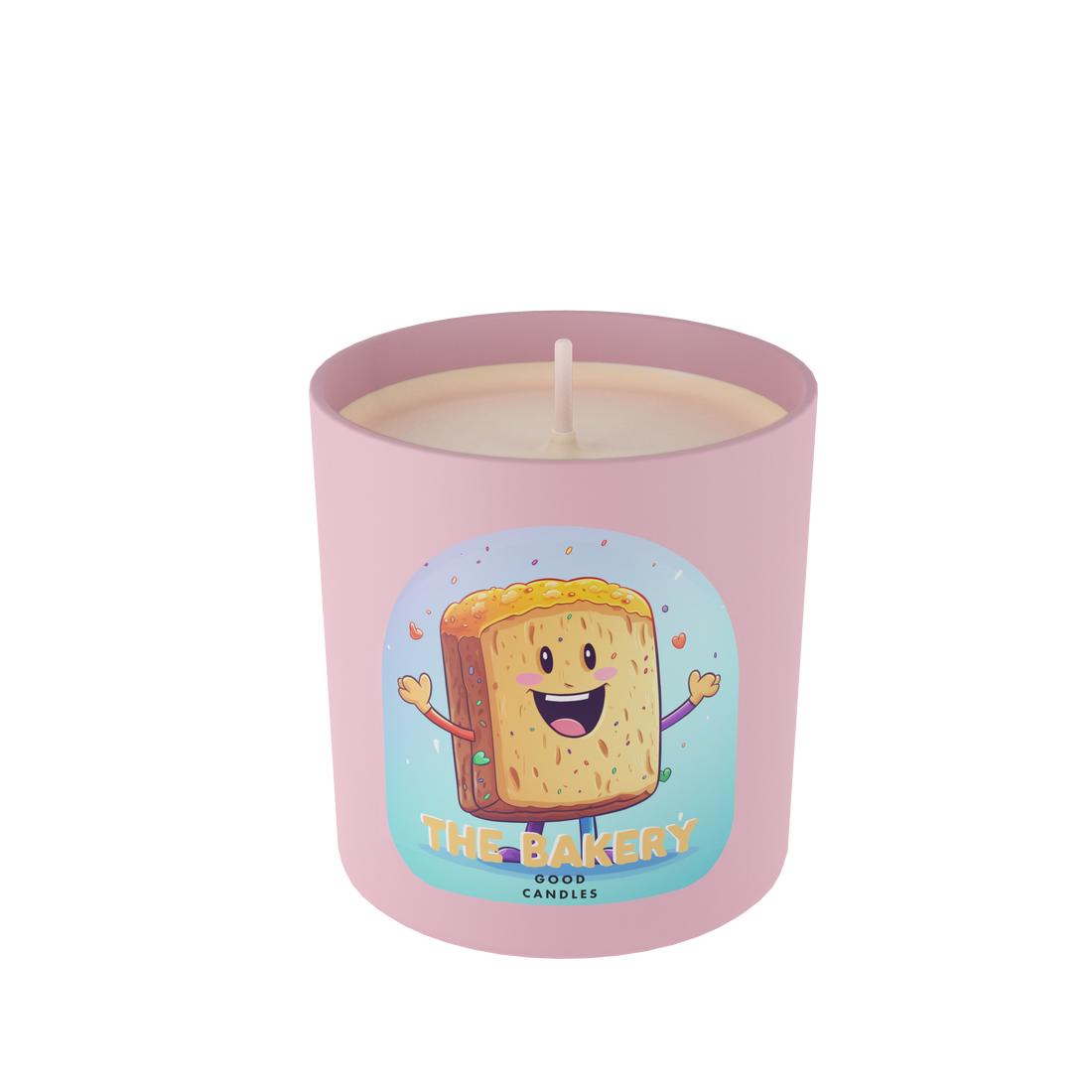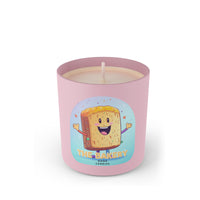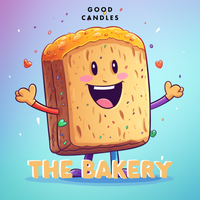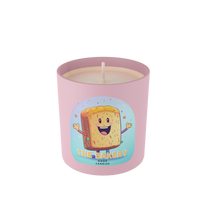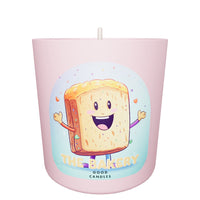 Indulge your senses with our Bakery Candle – the perfect blend of warm, comforting aromas reminiscent of freshly baked treats. This handcrafted candle fills your space with the irresistible scent of a bustling bakery, complete with notes of buttery croissants, sweet cinnamon rolls, and oven-fresh bread.
Zero calories and you can sniff this right up your hooter and enjoy the smell of the bakery that you nagged your Auntie Joan to buy you a doughnut from every Saturday.
Scent Notes
Warm, Toasty, Bready, Yeasty, Homely.

Reminder - Do not eat this candle.


The Design
Created by my wonderful 8-year-old daughter who is obsessed with the smell of our local bakery. Every Saturday we venture to buy a gingerbread man and she takes a lung full of the smell from the window as we pass. It made me think of being a kid, visiting the bakery with my grandmother. Happy memories. 
The Playlist
Candle care and safety is the serious thing on this website. If you take care of your candle it will smell better, it will also last longer and will fill your house with good vibes.
If you take good care of it everything will be better and it will also be safe to burn. We're all grown ups but let's be clear, you are setting fire to something in your home and that requires a bit of common sense.
Make Candles Great Again
Trim the wick - if you don't the flame will be massive, the candle will burn badly and will be unsafe. Why would you not do this? Go find those scissors. You wanna go to 5mm if you can (that's quite small)Trimmed the wick? Bravo. This should prevent smoke and residue.Is your wick in the middle? Yeah weird huh, sometimes when you burn a candle the wick can shift over a bit. Keep an eye on this one.
Burn Time - first time? You want to make sure you have 2 hours to let the melt pool reach all the way round the candle. Super important on the first burn to prevent those holes you see in candles (we call this tunnelling).There are full safety instructions on the box and candle but some really obvious ones we want to call out.
Never leave candles unattended
Don't leave them by an open window or a draft
Don't burn a candle right next to another candle. The glass can get incredibly hot if you do this and this is when cracks happen.
Don't burn candles right down to the bottom of the vessel.
Our large candles will last 40-50 hours and the travel candles 20-25 hours so don't panic. That last bit left in the glass is ok to leave.
You can find out more here on candle safety.
https://www.fireservice.co.uk/safety/candles/
http://www.britishcandles.org/?safety
All our candles are made using sustainably sourced soy wax. Our packaging is recyclable and even (most) of the stickers we use are also biodegradable despite their shiny appearance.
This full size candle will provide good times for over 45 hours. Travel Candles will burn for 20-25 hours Check out our playlists designed for each candle that should last the distance and bring some good vibes.
Perfect for evenings, lounges, presents and generally making your home smell of good times.
We also offer gift wrapping and a gift note option if your sending to a loved one.